Szlif-Glass is a family company with a long-term experience within glass processing.
Our beginnings date back to the '70s, when the then factory mainly dealt with a glass services on a small scale, such as window glazing, framing, making fish tanks or kitchen breadbins.
The scope of our company's services has expanded after signing the first contract for production of bended glass for furniture.
Initially, a rented hall of 200-300 m2 area and a bending furnace of our own construction were good enough to handle the orders, nevertheless, with the passage of time and subsequent orders it was necessary to move our plant to a larger place.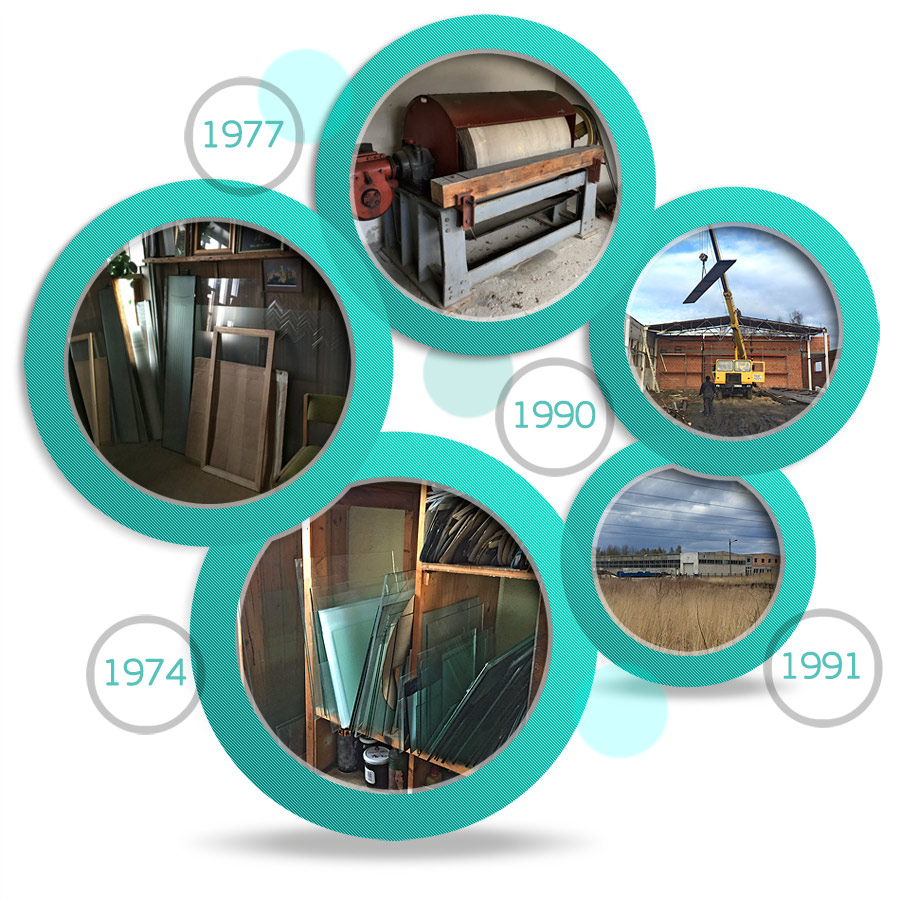 In the 2000s, the plant underwent a technological revolution involving the implementation of numerically controlled devices, such as a glass cutting table, semi-automatic machines, and a flat glass hardening furnace.
In 2010, on the suburbs of Pieńsk, we started construction of a completely new facility of area of ​​approximately 5,000 m2 and this is our current location. We enlarge our machine park year by year and the fully automated production lines allow us to fulfill demands of our Customers.